It has been some time since BTS' Jungkook and Charlie Puth dropped their collaborative single "Left and Right." The track was exactly released on June 24, 2023, with this marking the first year the feature came to be a reality for both K-pop fans and American pop fans. The song marked the start of Jungkook's solo career, who at that point, had separated from his BTS members for a while during a confirmed hiatus the boy band has at the moment.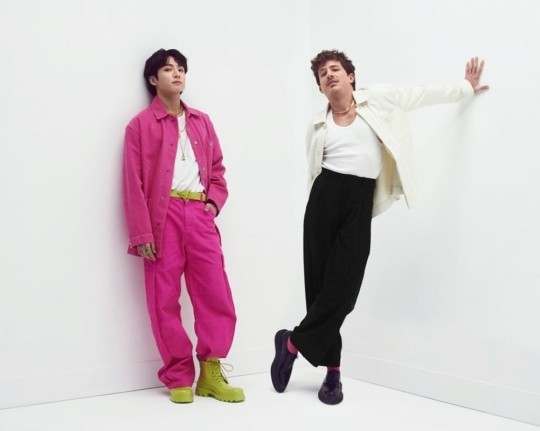 To celebrate the occasion, both fandoms got totgether to remember the song and thanked the artists for putting it out. In this line, Charlie Puth was no exception and he also shared some words on a post to Twitter. The American singer thanked Jungkook and fans alike, and showed his appreciation for the success the track has had, calling it "mind-blowing." 
As fans celebrated the moment on social media, one of the users asked Puth if the possibility of him and the beloved BTS member reuniting to sing the song was open. Considering the duo never performed the track at any award show nor created special performances, it is only natural for fans to wonder if the moment is ever going to take place.
Maybe on 1 of my 3 South Korea dates 😉

— Charlie Puth (@charlieputh) June 23, 2023
Charlie responded to the tweet by saying that the singers could meet to perform the song during one of Charlie's South Korean concert dates. The "One Call Away" vocalist will be visiting Seoul in October this year as part of his "Charlie Live Experience" concert tour and te event is set to take place at the KSPO Dome. Although neither of the artists has officially confirmed it, there are still good chances for them to make this present for fans a reality.