Paris's 5th district suffered a gas explosion in one of its buildings located downtown in the area. The accident, which took place on Wednesday, June, 21, has left at least 37 injured people, according to French Interior Minister, Gerald Darmanin. He stated, that "it is possible that we will find dead bodies tonight, or we will find them alive." He later added that "there was no alarm sent out before the incident."
The firefighters' brigade was utilized to control the situation, with 5 units and about seven ambulances being sent out across the building located in the Rue Saint Jacques zone. In concordance with BFMTV, approximately 230 firefighters were deployed to control the emergency and managed to extinguish the flames two hours later.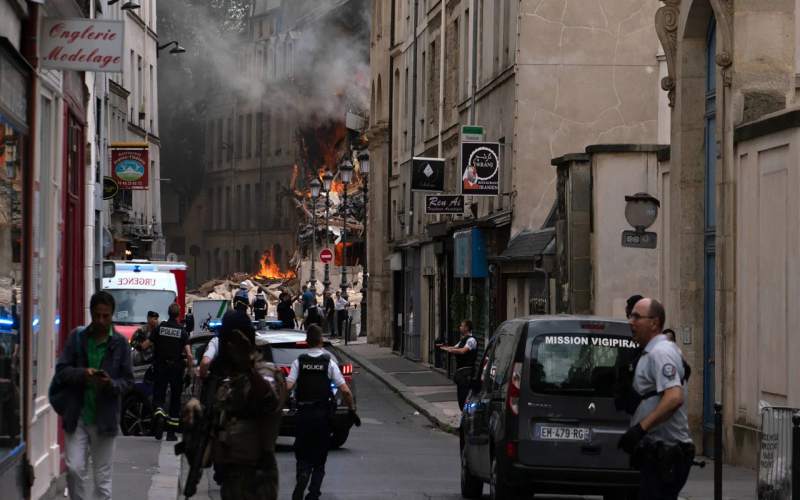 Reportedly, the gas explosion came from the building that houses the Paris American Academy. This place partly collapsed, although all of its students are safe. The authorities stopped locals from returning to their homes following the explosion, and advised people to avoid the area.
Residents later provided their experience to media. One of the women, who witnessed the explosion, told reporters that "it felt like an earthquake, the windows banged against each other." Another witness expressed that "doors slammed shut from the explosion" in her apartment.
Paris Mayor, Anne Hidalgo, later visited the place and shared her thoughts on Twitter. The politician said that "my thoughts go first of all to the victims and their close ones." The officials in the city have started an emergency response and continue to investigate the explosion issue.
J'ai d'abord une pensée pour les victimes et leurs proches. Paris reste mobilisée et met des solutions d'hébergement à disposition pour ce soir et les jours à venir. Merci à la @prefpolice, aux @PompiersParis et aux secours pour leur intervention rapide.pic.twitter.com/Xw53FctJdB

— Anne Hidalgo (@Anne_Hidalgo) June 21, 2023