The United Kingdom and Ireland seas have been developing some of the most extreme marine heatwaves on Planet Earth, according to the European Space Agency (ESA). The intense water temperatures have also caught the attention of the US National Oceanic and Atmospheric Administration (NOAA), which stated that these territories are under Category 4 Marine Heatwave (Extreme).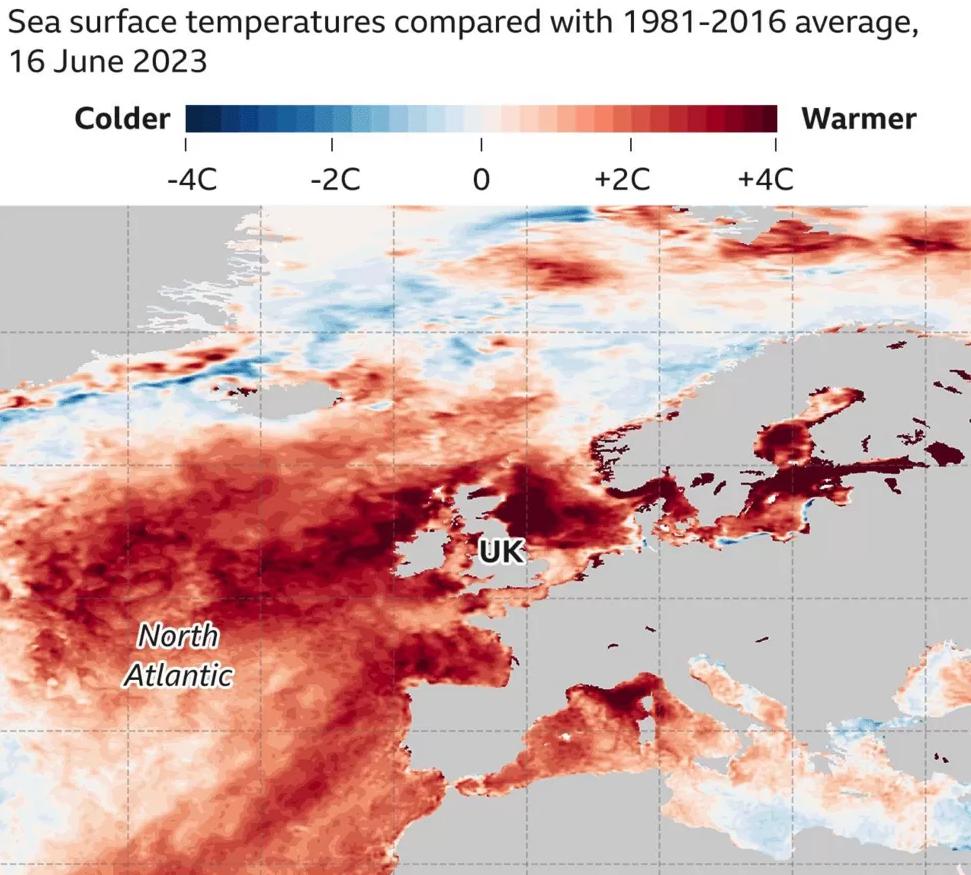 Reportedly, temperatures have increased to 3 to 4C above the average during this time of the year in some territories, in concordance to analysis made by ESA and the Met Office. In a similar line, Met data stated that global sea surface temperature reached the highest point to ever be registered since 1850 during the months of April and May in 2023. Consequently, this event is affecting areas in the United Kingdom's East Coast from Durham to Aberdeen, and North-west Ireland.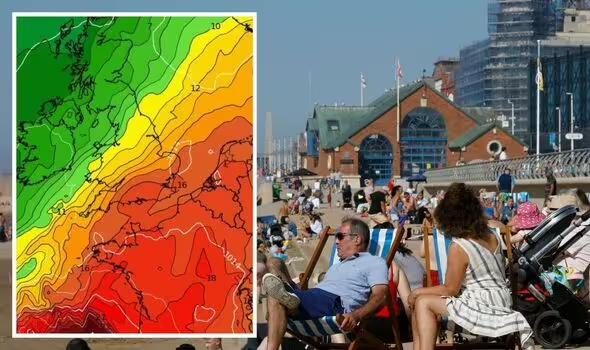 Experts in the Met Office confirmed that this issue is partly attributed to human actions and the consequences this has had on climate change. However, other natural reasons (besides human damages)  are also part of the reason why temperatures are increasing. For example, Professor Albert Klein Tank, the head of the Met Office's Hadley Climate Research Center, said that "All of these elements are part of natural variation within the climate system which are coming together to elevate sea-surface temperatures to higher levels."
Scientist have warned that these marine heat wave periods, which involve the increasing of the sea's temperatures, can bring different negative consequences for the environment. This includes a large scale mortality of kelp, seagrass, fish and oysters, more extreme weather conditions along with severe storms that could obtain more energy and continuity due to the temperature raise.