Netflix unveiled the first glimpse of "Avatar: The Last Airbender" live-action series yesterday, Saturday, June 17. The announcement was given at the streamer's Tudum global fan event, which took place in Sao Paulo, Brazil. The short teaser showcases the classic elements of the Avatar show.
This new live-action series will be an adaptation of the classic Nickelodeon animated series "Avatar," which aired from 2005 to 2008 on the American channel. The series would go on to eventually have a spin-off and a live-action movie in 2010, which was met with average to negative reviews from fans. However This time, original creators Michael DiMartino and Bryan Konietzko were supposed to re-imagine the series. They stated:
We can't wait to realize Aang's world as cinematically as we always imagined it to be and with a culturally appropriate, non-whitewashed cast. It's a once-in-a-lifetime chance to build upon everyone's great work on the original animated series and go even deeper into the characters, story, action, and world-building.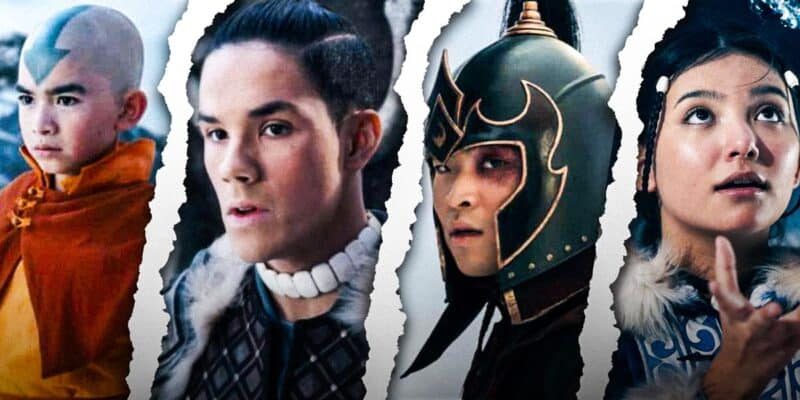 Eventually, Netflix and producer Dan Lin, who brought Konietzko and DiMartino, decided to take the duo out of the project. At the moment, the latest team working in the series includes a crew primarily made up of professionals of Asian descent. In addition, the announcement of cast was also made with relatively new faces in the industry. Aang, Katara, Sokka, and Zuko will be played by Daniel Dae Kim, Amber Midthunder, Utkarsh Ambudkar, Danny Pudi respectively.
Avatar: The Last Airbender takes place in a fantasy world inspired by Asian culture, especially China. Territories are dived into four nations: the Water Tribes, the Earth Kingdom, the Fire Nation, and the Air Nomads. In the plot, "Benders" are people who have the ability to manipulate and use one of the elements. The "Avatar," however is the only person with the ability to utilize all four elements.
An official date for the premiere of the series is yet to be announced, however, sources in the festival stated that the Avatar show will be coming to Netflix screens in 2024.