Demon Slayer's third arc has now come to an end this Sunday, June, 18. The final 55-minute special episode of the latest anime season aired yesterday in Japan and is now available for streaming on platforms like Crunchyroll. To celebrate the occasion, the Demon Slayer characters took over Times Square in New York with visuals that were displayed all over the screens in the area.
Demon Slayer: Kimetsu no Yaiba lights up New York! 🗽🔥

Join us at Times Square on June 17 for a once-in-a-lifetime event and see Demon Slayer take over the city that never sleeps. @DemonSlayerUSA #DemonSlayerNYTS

⚔️ READ MORE: https://t.co/NxGdsVHAhc pic.twitter.com/XffsnWfqhF

— Crunchyroll (@Crunchyroll) June 11, 2023
The event took place yesterday, Saturday June, 17 in Times Square, Manhattan, New York. A number of fans got together to see the anime characters and the visuals being brought to life in the city. The celebration was also made available for streaming, as Crunchyroll's official account shared the take-over via its Instagram profile.
During the show, different pictures and cuts from the anime series were displayed, and these showed the main characters Tanjiro Kamado, Nezuko Kamado, and the additional protagonists in the third season of the show (named Demon Slayer: Kimetsu no Yaiba Swordsmith Village Arc) Mitsuri Kanroji and Tokito Muichiro. In addition, the top-rank swordsmen forces in the series were also spotted in an orange background.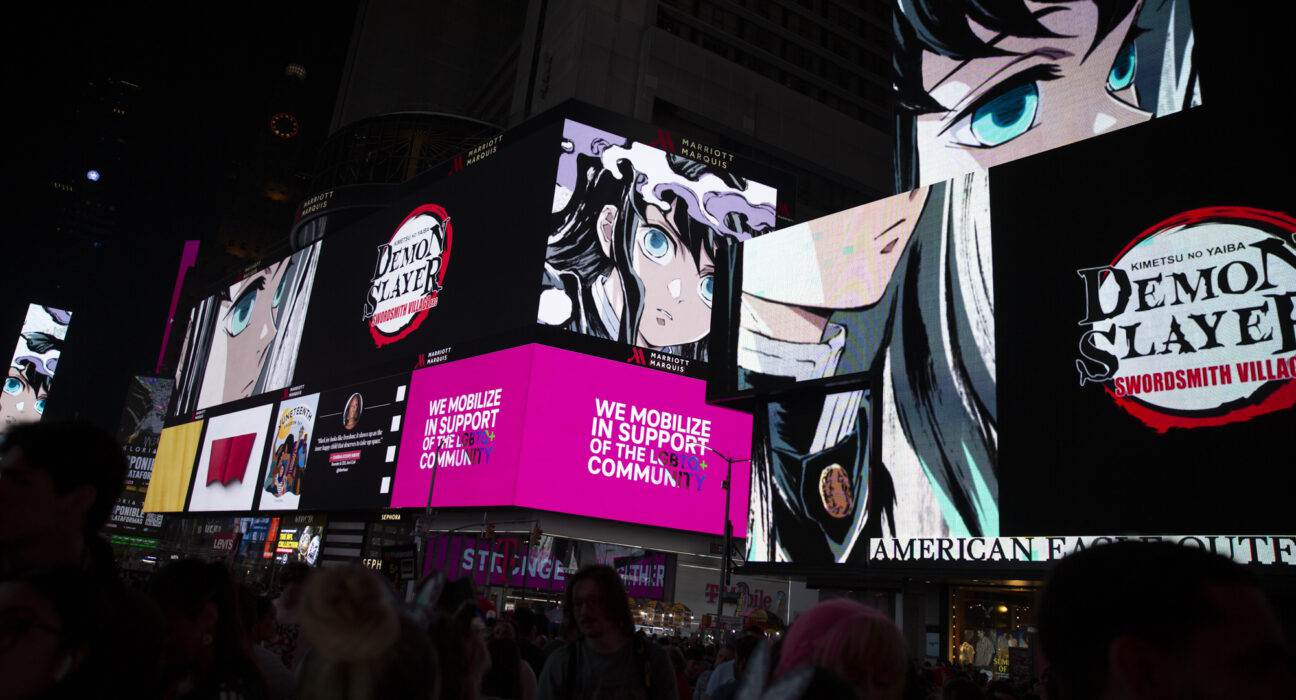 The Demon Slayer anime has had a considerable impact on the audience and has been able to break audience records as well as sales records for its manga releases in Japan. According to official reports, the manga volumes, made by Koyoharu Gotouge, were able to beat the juggernaut and all-time favorite, One Piece during a period of time.
As the latest season of the series has wrapped up, fans will now have to look forward to news related to the show. It was revealed that a new arc involving different characters will air on Japanese TV, but further details are yet to be announced.