Chris Hemsworth addressed criticism by film-makers Quentin Tarantino and Martin Scorsese. The Australian actor gave his opinion in a recent interview for GQ Magazine, in which he recognized that it was not easy for him to hear the comments.
On one hand, Tarantino stated that, in superhero movies, franchises are the actual popular money-makers, compared to past times when actors were the ones who had most of the weight in the popularization of films. However, in Tarantino's view is the character who is the star, not the actor: 
Part of the Marvel-isation of Hollywood is … you have all these actors who have become famous playing these characters. But they're not movie stars. Right? Captain America is the star. Or Thor is the star.
On the other hand, Martin Scorsese revealed that Marvel movies did not represent actual cinema, and emphasized that these types of films are taking away from real stories. In his opinion, they do not convey real emotional or psychological experiences to the audience.
I don't see them. I tried, you know? But that's not cinema. Honestly, the closest I can think of them, as well made as they are, with actors doing the best they can under the circumstances, is theme parks. It isn't the cinema of human beings trying to convey emotional, psychological experiences to another human being.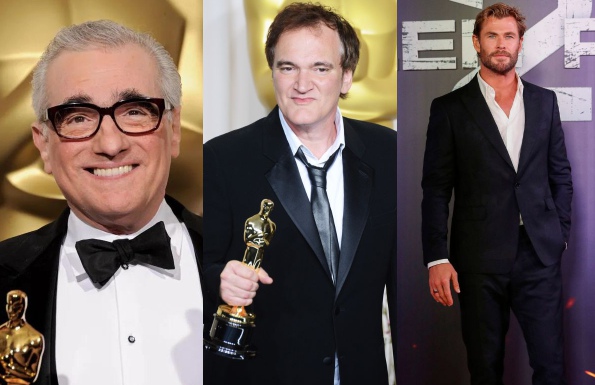 Chris Hemsworth reacted to the comments by saying that "it was super depressing," and that he probably won't work with them, after admitting they were his heroes. "That's super depressing when I hear that. There goes two of my heroes I won't work with. I guess they're not a fan of me." Later, he added that he felt really thankful for being part of the Marvel world, as it kept people in the cinemas.