After six long months, the Chinese aircraft  Shenzhou 15 returned to Earth on Sunday, June 4. The aircraft landed smoothly and successfully at the Dondfeng landing site, located in Northern China, at 6:33 Beijing time. On board, there were three Chinese astronauts Fei Junlong, Deng Qingming, and Zhang Lu.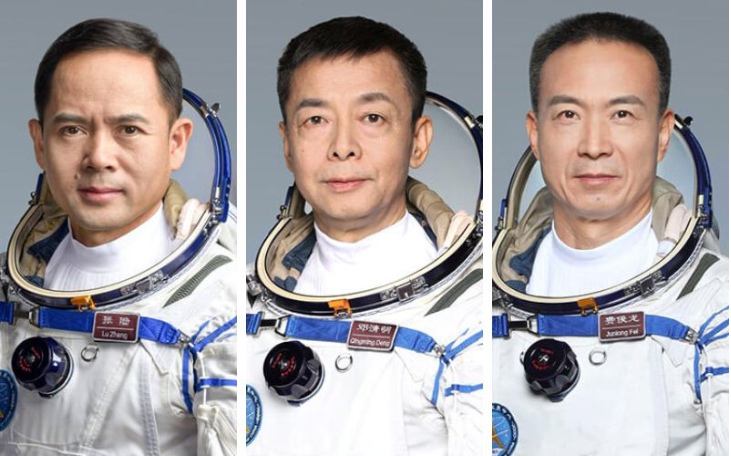 Following their landing, the search time came to the site to assist them. Chinese medical corps examined the three spacemen and it was confirmed the three of them were under good health conditions. The statement, made by the mission's commander, reads:
On behalf of the Shenzhou 16 mission crew and after a thorough inspection and review, I have confirmed that there is no problem and will sign.
After their welcoming, the astronauts proceeded to give a few words. Fei, the commander during the mission stated that he felt very happy to be able to come back to Earth. Deng, who was able to finally be in orbit after 25 years of preparation affirmed "Now, I really, really miss my family and my hometown. My experience as an astronaut over the past 25 years makes me believe more firmly in the power of dreams and persistence." Finally, Zhang, who is a second-generation astronaut said he felt happy after completing the mission, and confessed he was able to view his country and origin city through the aircraft's window.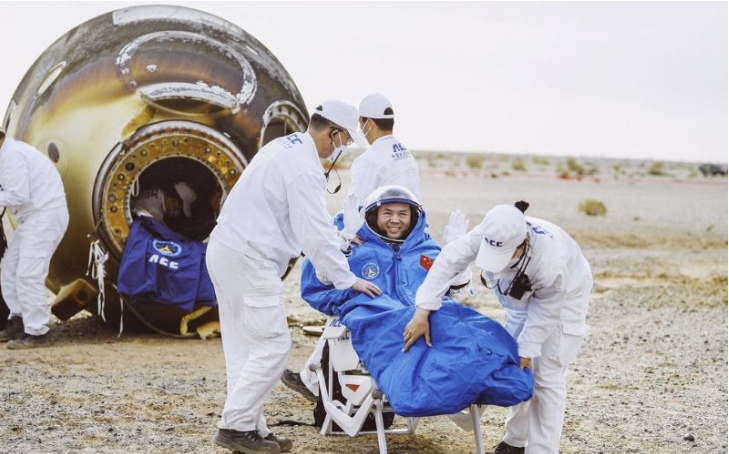 The Senzhou 15 crew was in orbit for about 186 days and went on three spacewalks during its mission. This marked a national record for the astronauts. In addition, a series of science experiments and outreach activities were also conducted by the three men. This included scientific payloads and deploying small satellites using the station's robotic arms.