The case of a newborn baby has left the whole world speechless, right after surgeons in the United States, specifically in Boston, managed to save the little one's life through a fetal surgery.
Mom's baby, Kenyatta Coleman, expressed that the sonography she had showed normal results. Her pregnancy was even labeled as a "low risk" one after the woman passed some genetic testing. She stated that she thought her little girl was in perfect conditions the whole time.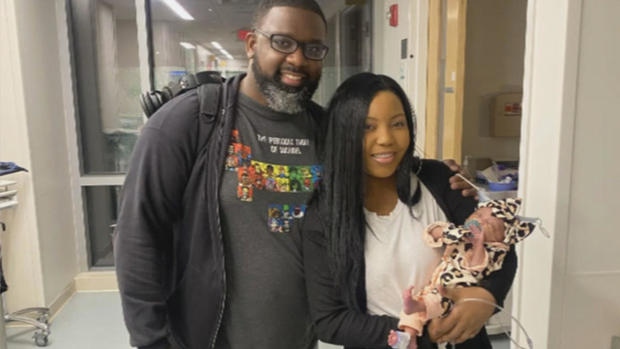 In spite of the exams, the situation took a turn when Kenyatta had an additional sonography during her 30th pregnancy week. The woman recalls that the doctor told her something was wrong with her baby, as her brain did not meet the normal standards and that her heart did not have a regular size. 
After some studies, the results concluded that the baby girl had a condition named Vein of Galen Malformation (VOGM). In consequence, doctors presented the option of a potential surgery they could perform to the baby inside the lady's womb.
The procedure was done by the Boston Children's Hospital in Massachusetts, United States. The Specialists decided to cut the uterus to make a small incision on the baby's head to correct the malformation. Three weeks after this event, doctors confirmed the baby did not need cardiovascular assistance and was evolving well.