Demon Slayer's third season keeps moving forward, and it has the protagonists facing two powerful enemies to protect the village and its people from being completely destroyed. Due to this story-line reason, the anime is one of the most anticipated ones, and the culmination of the arc has had some leaks on social media which give hints about how the season might conclude.
The name of this season's arc is "The Swordsmith Village," and now trending-topic anime has still some episodes left to be aired until its season finale. It has been confirmed that the series will have a total of 11 for this arc, and 8 of them have already been released. As a result, hype among fans is only growing stronger, and now rumors regarding the running-time of its final episode have started spreading around social media. Reports are stating that the conclusion of Season 3 is set to be a one-hour special.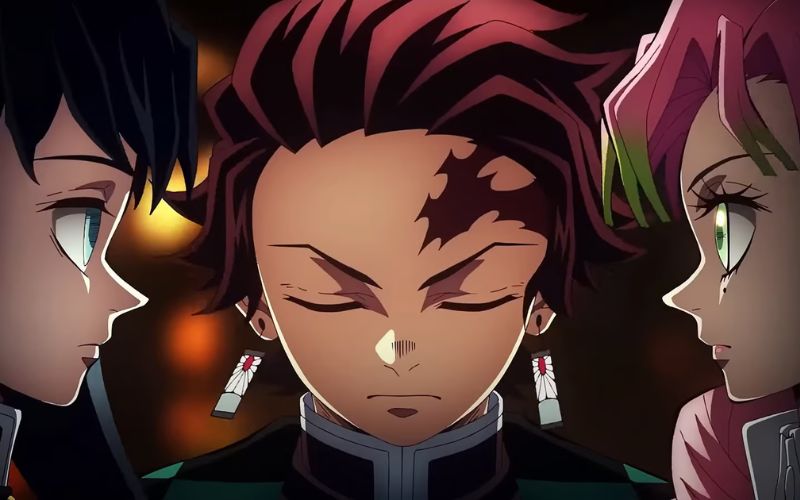 BREAKING NEWS: Demon Slayer Season 3 FINAL EPISODE will be 1 HOUR special episode pic.twitter.com/MOs8JuzxsB

— Demon Slayer (@KimetsuDaily) May 17, 2023
It is important to consider that these leaks must be seen cautiously, as they are not official statements released by the animation studio of the series itself. However, if proved accurate the day the episode airs, fans will be coming back to these sources in future series to get a glimpse of what is about to come in future events.
For instance, one of the leaks for season 3 shows a very important final battles in the anime. It was supposed to be a preview of episode 7, but instead, it included a part of the plot which would have been impossible to cover in that episode, as these events occur later in the storyline.
All in all, the Season 3 finale of the arc is expected to be full of actions, a touching and emotional scene for the characters, and of course amazing battles with great animation.
https://www.youtube.com/watch?v=YY4rmnI8Sx8