Nintendo has announced a new collaboration with Nékter Juice Bar. With summer just around the corner, the timing has been perfect for the food and drinks company to bring back the Skoops ice creams, which are set to be Nintendo-themed this year. In addition to that, Nékter Juice Bar also offers juices, smoothies and even fruit bowls on their menu.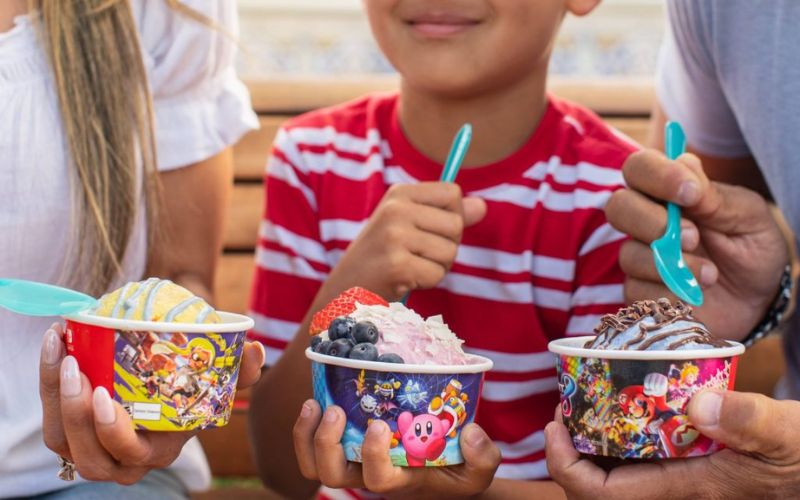 According to the information that has been released so far, the ice creams (which also have vegan presentations) will come in three different flavors : Mario Kart Cookie Cruiser, Splatlands Birthday, and Kirby's Berry Dream. Here is a more detailed description of each product:
Mario Kart Cookie Cruiser: a collision of cookie dough, blue spirulina and coconut cream blend.
Splatlands Birthday: a burst of cake batter flavor with coconut cream blend, sprinkles and turmeric.
Kirby's Berry Dream: a dreamy combination of strawberry purée and coconut cream blend.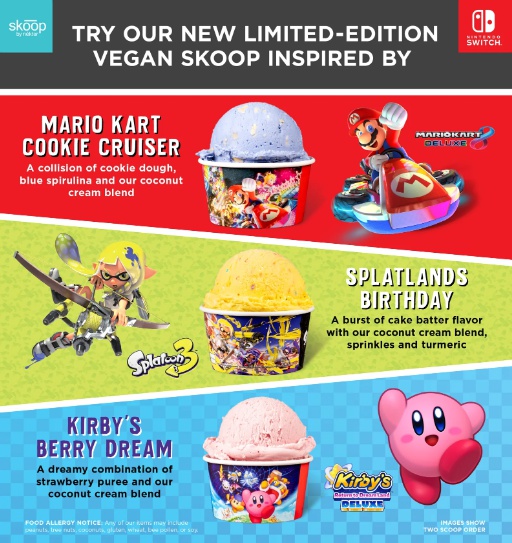 The best thing about this partnership between Nintendo and Nékter is that they will be offering 25 Nintendo Switch boxes. These include the Nintendo Switch OLED model and one code to download Mario Kart 8 Deluxe, Splatoon 3 or Kirby's Return to Dreamland Deluxe.
It is also important to mention that the ice creams will be available for a limited time only in the 200 Nékter stores located in the United States.