American vehicle company Tesla showcased their brand-new humanoid bots creation. These new inventions are robotic prototypes and they can already be seen on social media. Twitter CEO and Tesla's executive director Elon Musk never ends to surprise the world with his company's inventions. This time around the new creations are named "Optimus" and "Tesla Bot."
Tesla revealed how these robots walk around their facilities. Certainly, the high-speed advancement of these machines is very impressive. In their words, these robots are learning about all of the things they are seeing in the real world.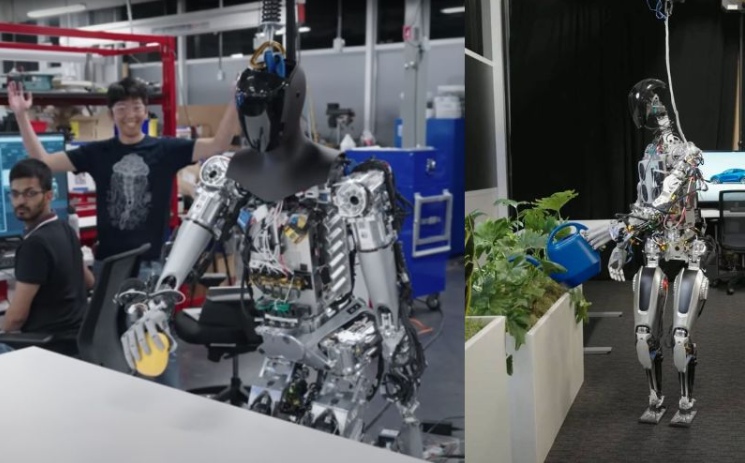 The company assured that its primary goal is to be able to construct humanoid robots, which could potentially carry out insecure, repetitive, or boring tasks or chores, as it is normally complicated to find employees for these kinds of jobs.
At the moment, these Tesla humanoids have been able to recognize some objects and organize them in a container. They are also able to remember their location and are sensitive to some items. For example, one video captured the moment in which a robot was able to recognize an egg and handled it without causing cracks or breaking it.
Tesla stated that, in order to achieve their goal, engineers with specializations in controls, mechanics, computer vision, and software are needed to start working on these robots. In 2022 the company expressed its interest to mass produce humanoids. This was confirmed by Elon Musk himself in September last year.