Asiana Airlines passenger almost provoked an incident after opening the emergency door of the airplane he was in, right before it commenced its landing this Friday, May 26.
In spite of the incident, the airline confirmed that the airplane was able to land safely and without any problems. The flight had almost 200 passengers and some of them had to be sent to the hospital due to having breathing difficulties and feeling shocked after the incident. Fortunately, no serious injuries or wounds were presented in the situation.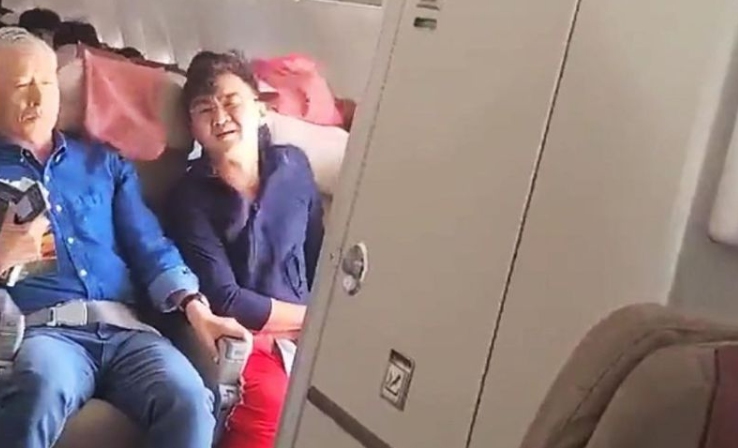 The Asiana Airlines staff stated that once the airplane was around 200 meters from the ground, the man, who was near the emergency exit, "opened it manually by utilizing the lever." He was later arrested by the police and will be interrogated to clarify the reason why he committed those actions.
One of the passengers on the flight was able to capture the moment on video. The instant in which the man opens the emergency exit can be seen. After this, the wind starts blowing on the rest of the passengers' faces and they scream in fear of an accident.
The airplane is an Airbus A310-200 with a total capacity of 240 passengers and is a long-distance airfare. Its destination was the Daegu International Airport, around 240 km from the Southeast of Seoul.