Microsoft has introduced "Windows Copilot", an artificial intelligence (AI) tool which was designed to enhance the productivity of Windows 11 users. Satya Nadella, Microsoft's executive director, reveled this product during the Microsoft Build Developers Conference in Seattle. 
Windows Copilot acts as a "personal assistant", which is capable to summarize, rewrite or explain content users present it on websites or applications. In addition, it is said this AI will also answer questions. This tool will be available in the sidebar, which will remain pinned on all applications and windows. Due to this, it will be possible for it to assist users at any given time.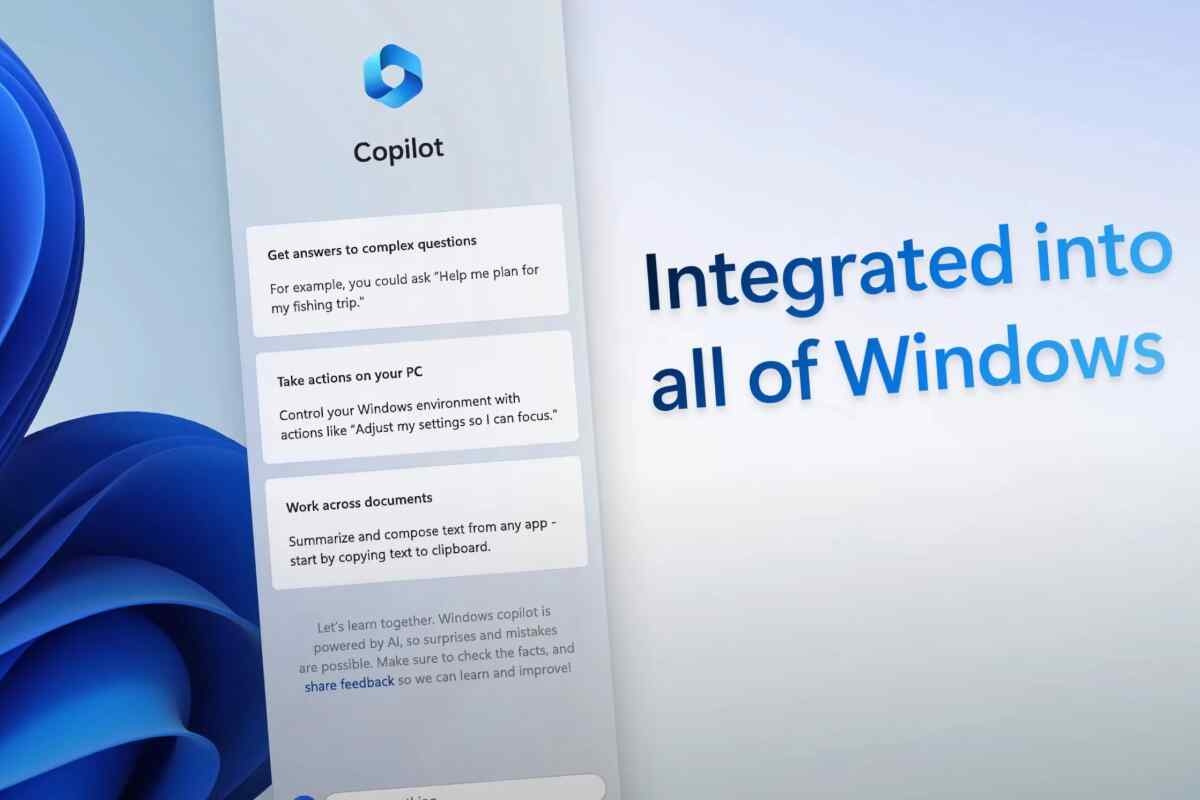 Panaos Panay, Windows and Microsoft devices director, stated Windows Copilot is an application that is boosted by AI. It offers a conversational interface to help users with cognitive tasks. However, Copilot will not replace the search bar in Windows 11, but it still can be utilized to perform adjustments in the user's PC, such as changing brightness. Besides that, it will be able to answer questions and generate pictures based on text, as its technology is based on AI chatbots like Bing, GPT-4 and Dall-e2.
Nadella mentioned that we are currently in the "AI era" and the Microsoft Build conference is set to announce 50 new products. it was also revealed that Bing, Microsoft's search engine, will be integrated with ChatGPT, the artificial intelligence chatbot by OpenAI, for users which are subscribed to ChatGPT Plus. Additionally, it was also announced that Microsoft 365 Copilot will now allow plug-ins or extensions, such as the ones Microsoft Teams and Power Platform allow, as well as tools that are being utilized by ChatGPT's.