Bad Bunny was named as the first cancelled artist of 2023, this due to the scandal he had with a female follower, who he aggressively threw his phone into the sea.
Now, after weeks of not knowing much about Bad Bunny, he was spotted at a public event that Karol G also attended.
Bad Bunny was spotted at the Los Angeles Lakers game, where he did his best to keep people from recognizing him. He was seen covering his face with a brown hood trying to maintain his anonymity, which was impossible because of the escort that accompanied him.
What he didn't count on was that the Lakers would share a video of him in the front row. This video quickly went viral in networks, not only for trying to hide his identity, but also for having his pants torn at the crotch, which exposes his underwear.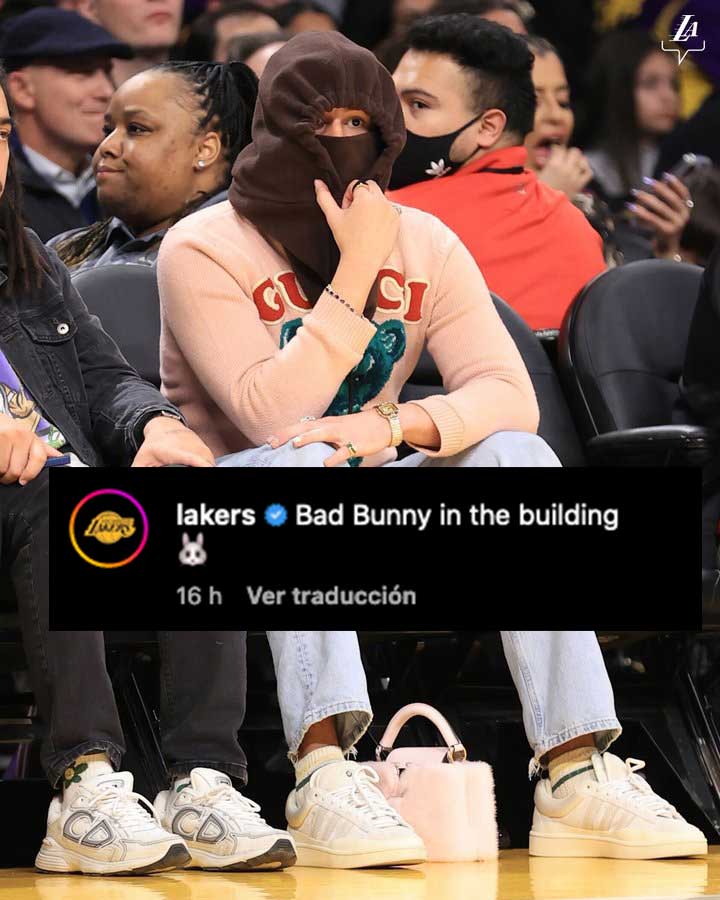 As soon as it went viral they could not avoid the comments from the audience, who criticized Bad Bunny's outfit:
"The man's moods went to his head, and he no longer walks, he levitates, and you can tell it's affecting him mentally", "They applaud him, on the street they see a man like that who maybe works in construction and underneath has a short and they call the police", "There are people with money and bad taste in dress", are some of the comments on the matter.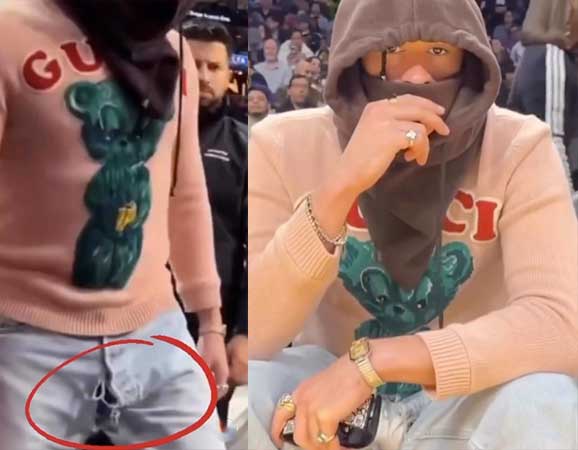 It should be noted that this is not the first time that Bad Bunny uses the torn crotch pants, as a couple of months ago the musician attended a show where he performed, using the same fashion.